How to never run out of content ideas anymore? Given that nearly all social media platform algorithms favor consistency, it becomes obvious that if you are aiming for serious growth, posting daily is inevitable. Whether you are a writer, coach, consultant, business owner, or social media influencer, constantly creating content is one of the most important components when building your brand.
In a world of ever-changing trends, coming up with new, original content that resonates with your audience can be challenging. The following are 5 tips that have helped me never run out of content ideas anymore:
#1 Ask your audience
One sure-fire way to make sure you never run out of ideas for your content strategy is to keep a constant flow of communication with your community. This includes engaging with your audience on social media, asking them via posts, polls, and occasionally surveys which topics they would like you to cover. By this method, I was able to come up with content ideas that fit my audience's needs.
Additionally, I make sure to take note every time someone asks me a specific question on social media or an event. I use those as an inspiration for future content to cover, while giving my audience what they need.
#2 Answerthepublic.com
Rather than sourcing the internet for content ideas, let AnswerThePublic do it for you. I discovered this tool via one of my favorite Social Media Influencers in 2019 and am using it on a regular basis to plan our client's and my own social media content strategy since then. It's a goldmine of consumer insight you can use to create fresh, ultra-useful content, products, and services.
AnswerThePublic listens into autocomplete data from search engines like Google then quickly cranks out every useful phrase and questions people are asking around your keyword. See below for an example search for the keyword: 'Digital Marketing'. You can click on any of the proposed questions and will be redirected to the best-ranking content on Google. Feel free to try out AnswerThePublic for free via this link.
#3 Content Curation via Crowdfire
As mentioned in one of my other blog posts, I currently use Crowdfire, to automatically schedule my social media posts. Besides, the platform also includes a content curation feature, which is one of the best ways to get relevant content to post and never run out of content ideas.
Depending on the topics of your choice, Crowdfire automatically curates articles and images for your social accounts. You can either schedule them at your preferred times or let Crowdfire decide the best post times for you. Feel free to sign up via this link to get an exclusive 14-day free access for Crowdfire.
| Related: Tired of manually posting? Here's how I automate my LinkedIn posts!
#4 Google Keyword Planner
Rather than guessing what your audience might be interested in, use Google Keyword Planner to figure out which exact words consumers search for and in what combination. This will help you figure out what to write about and which keywords to use. From this, I can quickly see which topics my audience would find interesting. (Note that in order to access the Google Keyword Planner you need an active Google Ads Account)
#5. Remix Old Ideas into New (or Updated) Content
If you are a content creator, you may have already created hundreds or even thousands of blog articles, social media posts, and videos. Often, content you can create and that resonates with your audience, has already been written – by you!
A recent successful blog post could become a short video a few weeks later. A successful video could turn into a more detailed blog post. By moving your own words around and putting them in the right format, you can hit the right audience and create great content. Sometimes it's not the content itself that would benefit from a remix, but the way it's delivered.
Additionally, you can capitalize on your old content by updating it. When updating old blog articles with new content, you make them as fresh and relevant today, as they were three or four years ago.
What's your experience with content creation? What are your tips and tricks to stay consistent? I hope that you found this blog post helpful. I'll see you back here soon with another blog post.
This post contains affiliate links.
Want to learn more about content strategy, and digital marketing? Follow and connect with me on LinkedIn.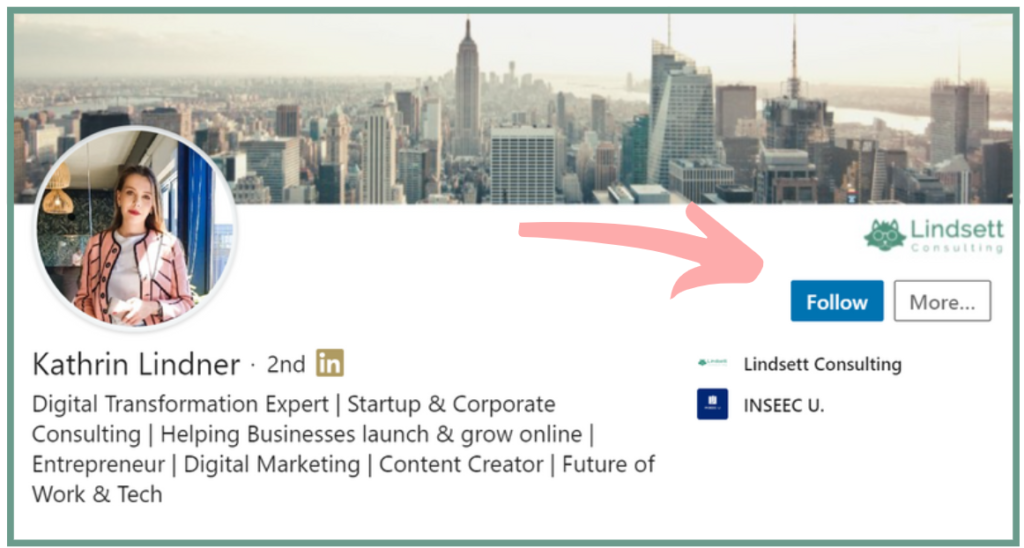 If this post has been helpful for you, please click on the image below to share it on Pinterest!