+5 Mio. monthly average video views
Kathrin Lindner is one of the most popular formats in the digital transformation, web 3, finance & future tech niche on TikTok (German-speaking countries) & on LinkedIn (English-speaking countries).

A B2B/B2C collaboration exposes your content to an engaged audience of over 200,000 people interested in digital transformation, tech & future trends.
What does the future of digital tranformation, blockchain, web 3 & social media look like?
This keynote covers:
The importance of building an online presence for your brand.
Which platform(s) is/are right for your business.
Strategies to reach the right target audience, curate content that sells & grow an engaged online community for your brand.
Duration: 40mins
This keynote covers:
What is Web 3.0 & how is the new generation of the internet better?
How can brands leverage web 3.0 to build a sustainable blockchain-based ecosystem.
Duration: 45mins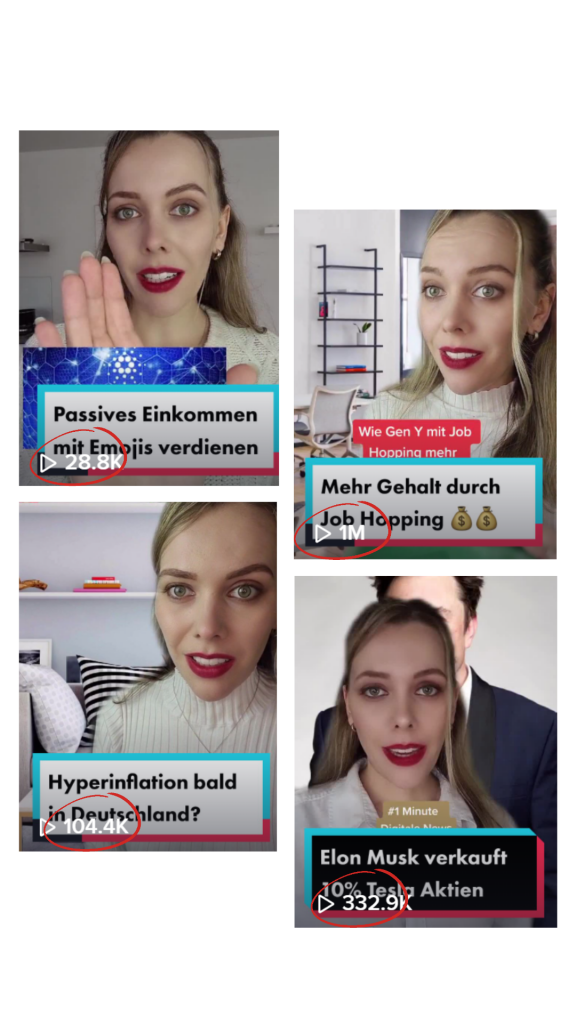 Helping brands generate sales, growth & authority on LinkedIn/TikTok
I help brands develop a digital strategy to successful launch, market & sell on LinkedIn/TikTok